MGD Magnetic Guidance Drilling Technology and Tools Developed by CPET Won Gold Innovation Award at cippe 2023
Pubdate:2023-06-02 16:17 Source:cippe Click:
The 23rd China International Petroleum and Petrochemical Technology and Equipment Exhibition (cippe) was held in Beijing as scheduled. The organizing committee selected MGD Magnetic Guidance Drilling Technology and Tools to be the winner of the cippe Gold Innovation Award from nearly 1800 exhibitors.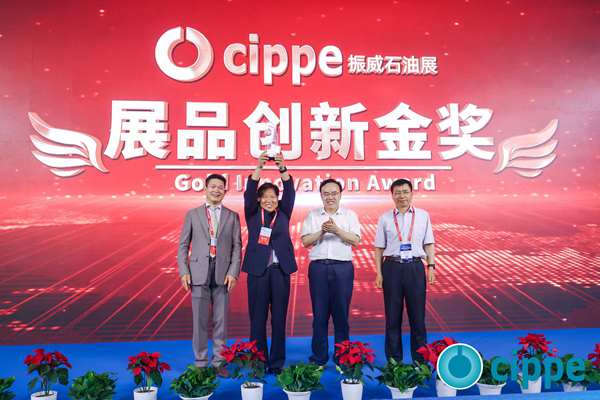 MGD Technology is a high-precision wellbore trajectory positioning technology with complete intellectual property rights co-developed by CNPC Engineering Technology Research Institute Company Limited and six domestic organizations. This technology primarily involves real-time acquisition of the artificial magnetic field distribution characteristics generated by rotating permanent magnets, alternating currents, and magnetic casings thousands of meters underground. By combining the principles of magnetic guidance and creating a theoretical model, it navigates to position the offset wellbore in centimeter level. The technical difficulty and accuracy of detection and interception thousands of meters underground are comparable to that of docking the space stations.
Based on MGD technology and its associated tools, 33 patents and 5 software copyrights have been authorized, 27 papers and 4 monographs have been published, and 5 technical specifications have been developed and published. The core assets have won 9 provincial and ministerial awards. Through the review and appraisal of the academician and expert group of the China Petroleum and Chemical Industry Federation, the whole achievement has reached the international advanced level, among which the key technical indicators are in the international lead. The MGD technology research and development team has been a leading innovator in the development of the domestic magnetic guidance technology innovation and setter for technical standards and specifications.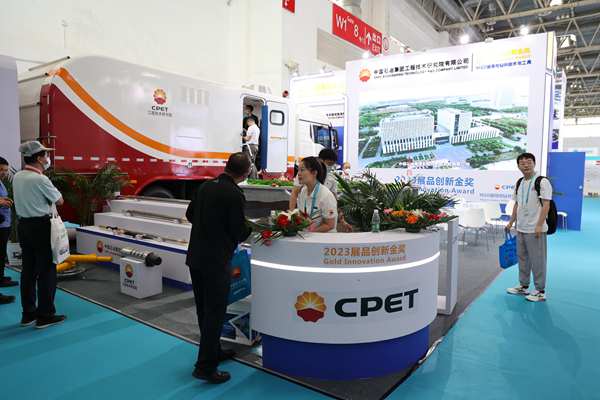 The MGD technology research and development team dedicated to the fundamental innovation of high-precision magnetic steering applications, the iterative upgrading of downhole tools, and subsurface targeting well functions in multiple fields including underground gas storage, geothermal wells etc. The team have succeeded in sealing the roof of complex well construction such as underground gas storage, and U-type well etc., major engineering challenges, for example, trenchless laying of oil and gas pipelines etc. There is the revolutionary transition from "blind drilling" to "target drilling" with significant economic benefits and social benefits.
MGD technology has been applied for more than 364 operations in the fields of coalbed methane, geothermal energy, heavy oil, pipelines, and gas storage facilities, with 100% success rate. The long-distance interception of magnetic-steering drilling technology connected successfully 7" fiberglass casings to meet the "Coal Sea Interception" requirements of trajectory monitoring and control in Qinshui coalbed methane field etc. The trenchless magnetic-steering tools set a new domestic longest record, 2520 meters pipeline crossing, and won the National High-quality Project Gold Award in SINO-Russia East Line Pipeline Project. Passive magnetic guidance technology made breakthrough from "0" to "1" in Jilin Oilfield, pioneered in the first successful global magnet beacon free "cement plug type" blockage in old wells, and set multiple records in the most complicated domestic fishing and dual non-trackable blockage operations. The breakthrough in the depth and range of domestic buried wellhead ranging provided concrete support in the newly incremental working gas volume of 5.695 billion cubic meters in underground gas storage.